Our company is committed to support local interests. As far as possible, we have been supporting as a local patriot different figures of culture and sports for several years. The programmes and studios that have been supported by us stand for similar values and principles like ourselves. They represent high quality, they create something enduring and they belong to the bests in their special fields, in a European level.
Veszprémfest

The feast is one of the "border fortresses" of world-class music productions in the Hungarian countryside and even if only for a couple of days, the towns hosts such stars, who are also very comfortable in performing at the largest international stages. We truly hope that each years these couple of days are becoming more and more important in the calendar of festival, culture and music fans. These are the days, when you certainly have to be in Veszprém.

A couple of names from previous years, who performed at Veszprémfest: Lisa Stansfield, Gregory Porter, Jamie Cullum, Emeli Sandé, Roger Hodgson, Kool & the Gang, Katie Melua, Vaya Con Dios, Diana Krall, José Cura, Nigel Kennedy, Al Di Meola, Paco de Lucia, Kocsis Zoltán, Richard Bona, Herbie Hancock, Chick Corea, Joe Zawinul, Jan Garbarek, Rost Andrea, Miklósa Erika, Ramon Vargas, The Gypsy Kings, Candy Dulfer, Gilberto Gil, George Benson, Buena Vista Social Club Omara Portuondóval, Craig David and so on…



Telekom Veszprém Men's Handball Team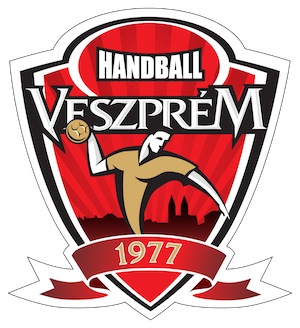 We have been proudly supporting one of the best handball teams in Europe for more than 15 years. The Veszprém Handbal Club is a unique success story that begun its journey at a small asphalt court and arrived to be considered nowadays as one of the best handball teams in Europe. During its 40 years of existence, more than half of this time period the team hold the title of Hungarian champion: 25x Hungarian champion, 27x Hungarian Cup champion, 3x Hungarian Super Cup champion, 2x champion of EHF Cup Winners' Cup, 3x EHF Champions League finalist, 2 x EHF Cup finalist, 4x EHF Champion League Final4 participant, 2x SEHA League winner. The Veszprém Arena was selected multiple times to be the best European arena in terms of atmosphere. It is a true feast, when the team is playing in the arena.
Other organizations:

We find it extremely important to educate future generations for a healthy and environmentally conscious education. As a consequence of this, we are supporting several sport associations in our region, where in addition to sport activities, the children are exposed to such world views that will accompany them throughout their lives.

The list of supported associations:

​
Ugod Sportegyesület
Zalaszentmihályi Sportegyesület